Group Insurance Carriers

Kaufman Insurance and Financial Group, LLC represents these top medical, dental, vision, life and other financial service carriers.
The below carriers may not be inclusive of all the carriers we represent: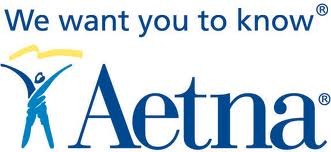 AETNA
Aetna is one of the nation's leading diversified health care benefits companies, serving members with information and resources to help them make better informed decisions about their health care. Aetna offers a broad range of traditional and consumer-directed health insurance products and related services, including medical, pharmacy, dental, behavioral health, group life, long-term care and disability plans and medical management capabilities. Their clients include employer groups, individuals, college students, part-time and hourly workers, health plans and government-sponsored plans.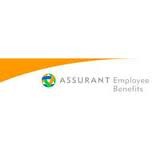 Assurant Employee Benefits
Assurant Employee Benefits specializes in quality employee benefits and services, including long-term and short-term disability, life and accidental death and dismemberment insurance, dental coverage, and disability reinsurance management services. Assurant Employee Benefits also offers voluntary (employee-paid) disability, life and dental plans. Products and services marketed by Assurant Employee Benefits are underwritten or provided by Union Security Insurance Company, Union Security Life Insurance Company of New York, or an affiliated prepaid dental company. Underwriting flexibility allows Assurant Employee Benefits to market tailor-made benefit plans for groups of most any size.

Blue Care Network
Blue Care Network of Michigan and its subsidiaries have nearly 700,000 members. Blue Care Network features award-winning disease management programs and the largest HMO network of physicians and hospitals in the state, with more than 5,000 primary care physicians, nearly 17,000 specialists and most of the state's leading hospitals. Blue Care Network, a nonprofit corporation, is the affiliated HMO of Blue Cross Blue Shield of Michigan and an independent licensee of the Blue Cross and Blue Shield Association.

Blue Cross Blue Shield of Michigan
The Blue Cross Blue Shield Association (BCBSA) is an American federation of 38 independent, community-based and locally operated Blue Cross and Blue Shield health insurance companies, in total covering over 100 million Americans. Blue Cross Blue Shield of Michigan is dedicated to providing affordable, quality health care and doing all they can to create stronger, healthier Michigan communities and have maintained this same mission for nearly 70 years.

Delta Dental Plans
Delta Dental Plans Association is a not-for-profit organization with some for-profit affiliates as member companies. We offer national dental coverage with dental benefits programs for a wide range of employers, large and small, as well as individual dental coverage. Delta Dental's independent member companies administer programs and reporting systems that provide employees with quality, cost-effective dental benefits programs and services.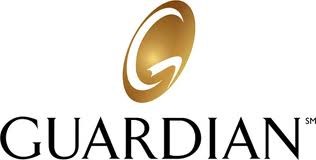 Guardian Insurance
The Guardian Life Insurance Company of America (GLICOA) is a Fortune 300 company founded in 1860 in New York City. It is the fourth largest mutual life insurance company in the U.S. Guardian has 5,000 employees and network of over 3,000 financial representatives in more than 80 agencies nationwide. Guardian has almost three million customers who hold the company's individual life and disability income insurance and investments products (such as variable annuities, mutual funds, stocks and bonds). It also has six million participants covered by its employee benefits, including life, health and dental insurance; pension plans; and 401(k) products.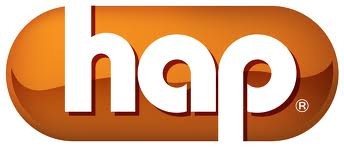 Health Alliance Plan
Health Alliance Plan of Michigan, a nonprofit health plan company, provides managed health care insurance products and plans for individuals, families, employees, and companies. Its products include health maintenance organization (HMO), point-of-service, preferred provider organization (PPO), exclusive provider arrangement, exclusive provider option, medicare advantage plans, and high deductible HMO plans, as well as consumer directed health plans with health savings accounts, PPO plans for individuals and families, and health coverage continuation plans for autoworkers. The company also offers coverage for screenings, such as cancer screenings, routine physicals, well-child visits, and flu shots; and behavioral and medical disease management programs for members. In addition, it provides its services online. The company was founded in 1979 and is headquartered in Detroit, Michigan. Health Alliance Plan of Michigan operates as a subsidiary of Henry Ford Health System.

Health Plus of Michigan
HealthPlus of Michigan is a health and welnlness organization providing cutomized, nationally recognized health plans that meet the needs of large and small employers, and families and individuals, through a variety of programs including Medicare Advantage and Medicaid. HealthPlus is headquartered in Flint, Michigan, and was formed in 1979 as a not-for-profit organization. Today it manages healthcae coverage and wellness programs for members residing in Michigan and for members of Michigan-based companies living outside the state, offers a statewide network of 24,000 physicians, delivers access to 1.6 million providers nationally, covers emergency care globally, and provides access to centers of excellence, including the Cleveland Clinic and Mayo Clinic.

Humana
Humana Inc. is a for-profit American managed health care company that markets and administers health insurance. The company has over 11.1 million customers in the United States and is headquartered in the Commonwealth of Kentucky. Humana markets its health insurance services in all 50 U.S. states, D.C., and Puerto Rico, and has international business interests in Western Europe and Asia.

Lincoln Financial Group
The Lincoln Financial companies offer a variety of financial products and services: life Insurance and long-term care protection, annuities, individual and group retirement plans, group benefits, mutual funds and investment management through Delaware Investments.

McLaren Health Plan
McLaren Health Plan has been serving mid-Michigan communities for years. Our provider networks include thousands of doctors and many leading hospitals. McLaren offers a variety of health care products to meet employees individual needs, such as HMO, Point of Service, PPO and Medicaid plans.

MetLife Insurance
MetLife, Inc. is a leading provider of insurance and other financial services to millions of individual and institutional customers throughout the United States. Outside the U.S., MetLife companies have direct insurance operations in Asia Pacific, Latin America and Europe.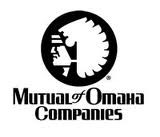 Mutual of Omaha Companies
A full-service, multi-line provider of insurance and financial services products, Mutual of Omaha offers products and services that provide financial protection to help families, individuals, businesses and groups achieve their goals. Our diverse offering of products and services include: Annuities and Retirement Plans, Banking, Dental Insurance, Disability Insurance, Employee Benefit Plans, Investments, Life Insurance, Long Term Care Insurance, Medicare Supplement Insurance, Voluntary/Worksite Products.

Nationwide
Employing strict underwriting standards, aggressively managing expenses and maintaining a strong, diversified investment portfolio has enabled Nationwide to continuously maintain a position of financial strength. This provides us with the necessary capital that allows us to keep our promises to you and our customers.

Principal Financial Group
The Principal Financial Group® (The Principal®) is a leading global financial company offering businesses, individuals and institutional clients a wide range of financial products and services. Their range of products and services includes retirement solutions, life and health insurance, wellness programs, and investment and banking products through our diverse family of financial services companies and national network of financial professionals.

Priority Health
Priority Health is a locally owned and nationally recognized health insurance company. Approximately half a million people in Michigan are covered by Priority Health plans. More than 12,000 employers offer Priority Health coverage to their employees. More than 27,000 doctors and other health care providers have chosen to participate in the Priority Health network. Priority Health's network also includes 110 acute-care hospitals. Priority Health offices are located in Farmington Hills, MI, Grand Rapids, Holland, Jackson, Kalamazoo and Traverse City, Michigan. Priority Health serves members across 65 counties of lower Michigan.

Prudential Insurance
Prudential Financial, Inc. is a Fortune Global 500 and Fortune 500 company whose subsidiaries provide insurance, investment management and other financial products and services to both retail and institutional customers throughout the U.S. and in over 30 other countries. Principal products and services provided include lif insurance, annuities, mutual funds, pension and retirement-related investments, administration and asset management, securities, brokerage services, and commercial and residential real estate in many states of the U.S. It provides these products and services to individual and institutional customers through distribution networks in the financial services industry.

Reliance Standard
Reliance Standard Life Insurance, a subsidiary of employee benefits holding company Delphi Financial Group, provides group life, disability, and accident insurance policies that are incorporated into employee benefits packages. Reliance Standard also underwrites dental and vision plans and offers annuities targeting individuals planning for retirement. Independent agents and brokers sell the company's products throughout the US. Reliance Standard Life Insurance was founded (as Central Standard Life) in 1907 and was acquired by Delphi Financial Group in 1987.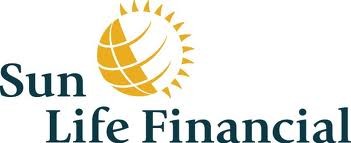 SunLife Financial
Sun Life Financial is a leading international financial services organization providing a diverse range of protection and wealth management products and services to individuals and corporate customers. Chartered in 1865, Sun Life Financial and its partners today have operations in key markets worldwide. SunLife offers Individual Fixed, Fixed Index and Variable Annuities, Individual Life Insurance, Corporate-owned and Bank-owned Life Insurance (COLI/BOLI), Group Life, Disability, Dental and Medical Stop-Loss Insurance, Investment Management Services and Reinsurance.

The Standard
The Standard specializes in providing group and individual disability insurance, group life, AD&D, group dental and vision insurance, absence management services, retirement plan products and services and individual annuities. The Standard provides insurance to 24,000 groups and has more than 6 million customers nationwide.

Total Health Care
Total Health Care is a provider of health insurance for Michigan employers and their employees, for individuals, and for government health care recipients of Medicaid and MIChild. The HMO serves more than 75,000 members. Its affiliation network includes more than 450 health care centers and 2,000-plus physicians. Total Health Care was established in 1973.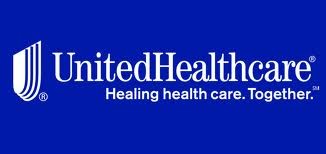 United Healthcare
United Healthcare offers health insurance coverage for individuals and families through its affiliates including United HealthCare Insurance Company, Golden Rule Insurance Company, American Medical Security Life Insurance Company, PacifiCare Life and Health Insurance Company, PacifiCare Life Assurance Company and PacifiCare of California.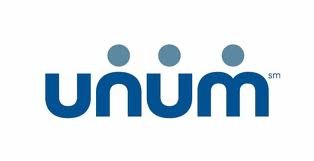 UNUM
UNUM is a Fortune 500 company and a market leader in disability, group life, long term care and voluntary benefits. UNUM's disability, long term care, life and voluntary insurance products are backed by 10,000 employees with an unwavering commitment to meeting the needs of their customers.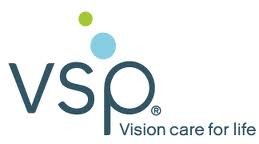 VSP (Vision Service Plan)
VSP is the national leader in vision and eye care benefits offering vision insurance and plans for individuals and businesses. VSP works with more than 16,000 brokers and consultants, including independents, general agents and national brokerage firms. They have more than 25,000 doctors in 19,000 offices across the country. Doctors provide both eye exams and eyewear, making them a convenient "one-stop" means of obtaining eyecare benefits.
* Securities America is not endorsed by, retained by, or affiliated with all entities listed.